Former President and CEO of Community Foundation for Northeast Georgia Joins Nonprofit Devoted to Serving Families Experiencing Homelessness in the Role of Chief Strategy & Philanthropy Officer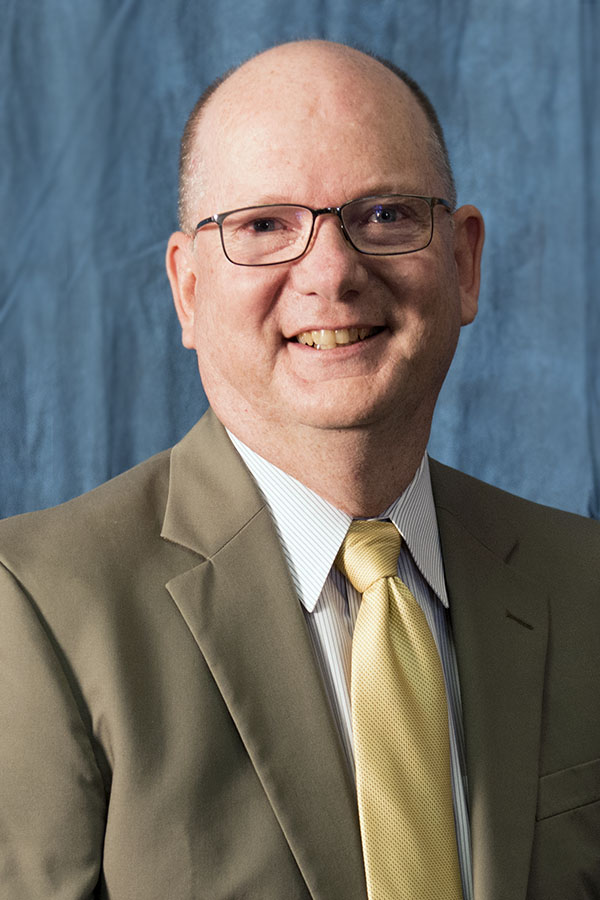 Duluth, Ga., June 6, 2022 – Dedicated to ending homelessness – one family at a time, Rainbow Village announced today that it has created the new role of Chief Strategy & Philanthropy Officer for seasoned nonprofit professional, Randy Redner. Having served Habitat for Humanity, American Cancer Society and United Methodist Children's Home over the course of a combined 15 years, Redner is perhaps best known in the nonprofit realm for his most recent seven-year turn as President & CEO for the Community Foundation for Northeast Georgia (CFNEG). To accelerate Rainbow Village's work and expand its reach, Redner hopes to leverage his connectivity to a leadership pipeline, wealth of event and fundraising experience, and shared vision with CEO, Melanie Conner, in his new role with the Duluth-based nonprofit.
"It feels like I'm coming full-circle," said Redner. "Both Habitat for Humanity and Rainbow Village are focused on helping families through the provision of housing. I learned about Rainbow Village more than 20 years ago and got to know former CEO Nancy Yancey, who realized her incredible vision of a campus to provide housing and programming to families experiencing homelessness. When Nancy later announced her impending retirement, I was part of the team that helped recruit and hire Melanie to the role of CEO. I have always been impressed with this organization's culture to move forward and their remarkable growth over the last 24 months in the midst of a pandemic. They check all the boxes. They have a great CEO and staff leadership. They have a board that is looking forward. And they have the financial and relational capacity to make growth happen. What's the next big thing? How do we make that come about? That's where I come in – to help them scale and build a Rainbow Village 2.0."
Redner's track record speaks for itself. During his time at the American Cancer Society (ACS), he was responsible for the largest Relay for Life event in the world, growing the Gwinnett Relay to over $2.7 million. When he served as the organization's VP for three years, he oversaw operations for ACS throughout Georgia – which, in part, involved creating an event every 24 hours. After joining CFNEG in 2015, he helped triple the size of the organization by bringing in more than $100 million in revenue while donating more than $50 million of that back into the community. In addition to his impressive nonprofit career, Redner boasts a 20-year career in the corporate world for companies like Georgia Power and Mead Corporation. The New York native who has called Atlanta "home" since 1971 holds a Marketing degree from Valdosta State University and an MBA from Mercer University. In his new role with Rainbow Village, while he focuses on the nonprofit's growth, he will also get to pursue a "career downsizing" and spend more time with family members, all of whom have also dedicated their careers to giving back to their home communities.
"I don't think I have the words to describe what a blessing it will be to have Randy on the Rainbow Village team," said Conner. "He has such a big heart for the community and people in general. His passion and compassion will help us continue to ensure that we keep the families we serve at the forefront of everything that we do. That said, he will also help us identify ways to expand our programs and serve even more families. His level of expertise will galvanize the staff and board as we develop a strategic plan for the future of Rainbow Village. I genuinely believe that Randy joining our team is not only a good thing, but it is also a 'God thing.' With his vast experience in the nonprofit arena, he will be a huge support to me both personally and professionally. More than anything else, Randy will be a tremendous asset to the organization as a whole and, in turn, the families we serve will reap the benefits."
While he has a lot of plans for the growth of Rainbow Village, Redner doesn't hesitate to sing the organization's praises. "Rainbow Village team members put their residents at the center of their work – ensuring that everything they do surrounds and lifts that family. At the same time, acceptance into the program is never a handout. I admire their unique 'dosage' model – which is tailored to each family they serve based on their individual needs. From their programming to their experiential events like the Golf Classic and Gala, they do what they do really well."
Having just announced DePriest Waddy as its new CEO, Community Foundation for Northeast Georgia Board Chair, Dick LoPresti said, "Randy is an impactful servant leader.  He has dedicated over 20 years to helping those in need in our community and he is just the person to develop and lead a strategy for growth at Rainbow Village.  My wife and I have supported and volunteered with Rainbow Village for many years, and we know that with Randy's help, this management team will have an even greater impact in helping the people they serve."
Rainbow Village Board Chair, Jackie Neilson, had this to say about the addition of Redner to the team, "I am delighted that Randy has agreed to join Rainbow Village's leadership team, reporting to CEO Melanie Conner.  His visionary leadership and deep Gwinnett County engagement will serve the organization well."
About Rainbow Village: Established in 1991, Rainbow Village is a transformative 501(c)3 nonprofit program located in Duluth, GA that serves families that are currently experiencing homelessness. Our model provides safe housing, education, and community support systems that allow families to confidently embark on the journey to self-sufficiency and thrive beyond our village. To learn more about the mission at the heart of Rainbow Village, make a tax-deductible donation or register as a volunteer, visit www.RainbowVillage.org. To stay up-to-date on the latest Rainbow Village news and events, the nonprofit invites you to connect with them on social media, including Facebook @RainbowVillageInc, Instagram @rainbowvillageinc, Twitter @rainbowvillage1, and LinkedIn @rainbow-village-inc.